There are less than 2 million African Country Code Top Level Domain (ccTLD) domain names according to recent report by ICANN. South Africa's .za leads with over 1 million records with Kenya at 50,000 coming in next. As you can see there's a wide gap between South Africa and the next country which shows the disparity in internet development within African states.
African ccTLDs because of their few numbers don't enjoy the same economies of scale that other TLDs such as .com, .net, .org have. As a result ccTLDs are very expensive to buy.
Consider the fact that .com on average are priced at $12/year while most African ccTLDs are at least $50/year. South Africa's .za is exceptionally cheap priced at $7/year while Congo's .cg comes at a hefty price of $450/year.
Africans sometimes prefer TLDs like .com to their country-specific ccTLDs. The reasons are varied, but cost and legacy value of .com tend to make most Africans to gravitate towards TLDs. Recent report by ICANN suggests that Africa loses about $14 million a year to foreign registrars.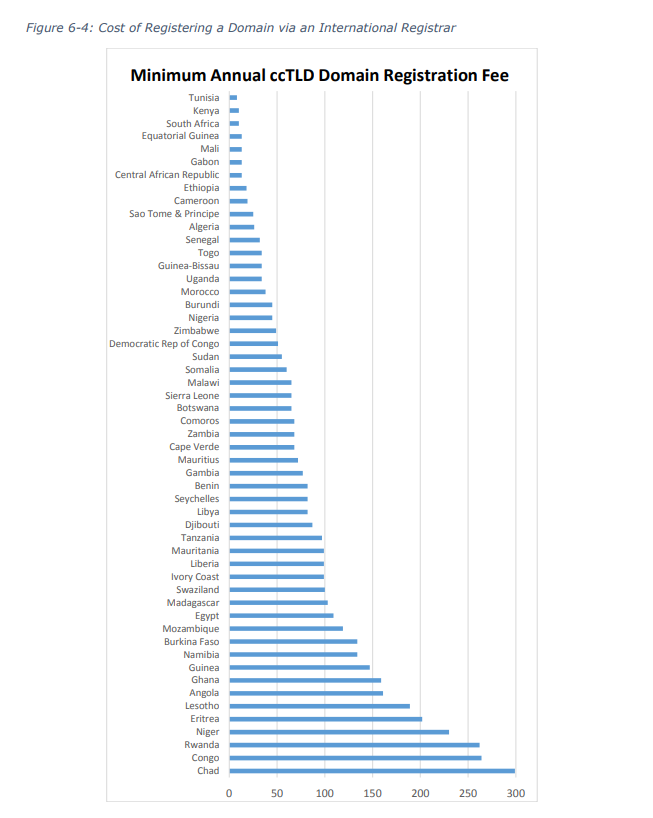 To register an African ccTLD, different countries have different requirements. In 15 countries there is a requirement for some form of local legal presence (corporate or individual) in order to register a domain name: These include; Algeria, Angola, Benin, Burkina Faso, Cap Verde, Egypt, Gambia, Guinea,Liberia, Mauritania, Niger, Senegal, Tanzania, Tunisia and Zambia. Otherwise most countries don't have this requirement. You can visit this website for a list of African ccTLD registrars.
But as TLDs get used up, more people are now left to their respective countries ccTLDs. Also ICANN report shows that the more registrants a country has, the more ccTLDs it has and the cheaper they become.
African ccTLDs are getting competitive. If you own one, you should not lose it because in a few years from now, its value with increase exponentially the way .coms did. So sign up with Site Monki to protect and monitor your domain name.
Image: pixabay